Bahhhhhhh!
5 day's of rain in a row.
3 day's of not leaving the house.
There's only so much scrabble, baking, painting and children's T.V. a person can stomach.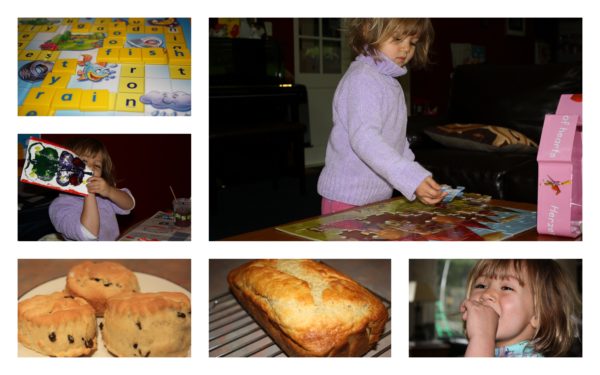 I'm done with the washing, the hoovering, the ironing and the scrubbing of fly poo from the window sills.
I'm packing our suitcases and we're leaving on a jet plane tomorrow for…
Auckland!
Not exactly a long way to go, but a change of scene and a lot cheaper than flying to Oz. We figured there's plenty of wet weather activities (but after this week's deluge we're hoping the odds are for clearer skies next week) and we've never been to Auckland Zoo, Kelly Tarlton's, Sky Tower, Snow Planet… the list goes on.
We have 8 night's away staying in Brown's Bay and are really looking forward to exploring.
I just wish I could bin the colds before we depart (pity whoever sits near us on the plane!).