Having Grandparents to stay is wonderful for the children. The first week was 'getting to know you' and from then on in we've been having lots of fun. It was especially nice to kick off our time together with a wonderful holiday in Nelson and Marlborough (after they'd had a few days to recover from their long-haul flight from England!).
Charlotte & Sophie are loving school holidays, late nights and sunsets. One evening they took their Grandparents to Mount Victoria lookout and a concert in the Botanical Gardens.
Wings over Wellington.
We LOVED celebrating Chinese Granddad's 78th Birthday together, whilst on holiday in Nelson.
Cream, jam, doughnuts for a Birthday morning tea!
We LOVE Chinese Grandma's spirit for fun, adventure and thrill seeking! Whilst in Nelson she went on the 'Skywire' ride at Happy Valley Adventures. She was AMAZING!
We LOVE Granddad's laid back, relaxed spirit…
And we LOVE that he's a very good sport too!
At Founders Heritage Park, Nelson, giving Grandma a ride!
And we LOVE that Grandma is always keen to join in the fun!
And not afraid to get wet!
We are LOVING the summer sun…
And collecting rose petals for potpourri…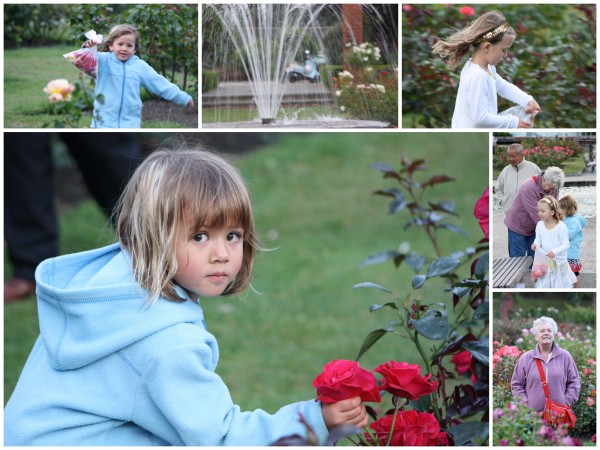 Summer days… sigh… soooooo good 🙂
_________________________________________________________________
Pop on over to Kirsty's blog 'Paisley Jade' to see what other things folk are loving this Friday!

As Kirsty says, 'I wholeheartedly believe that no matter what is happening in your life, there is always something that you can be thankful for… no matter how simple it is.'

Here! Here!